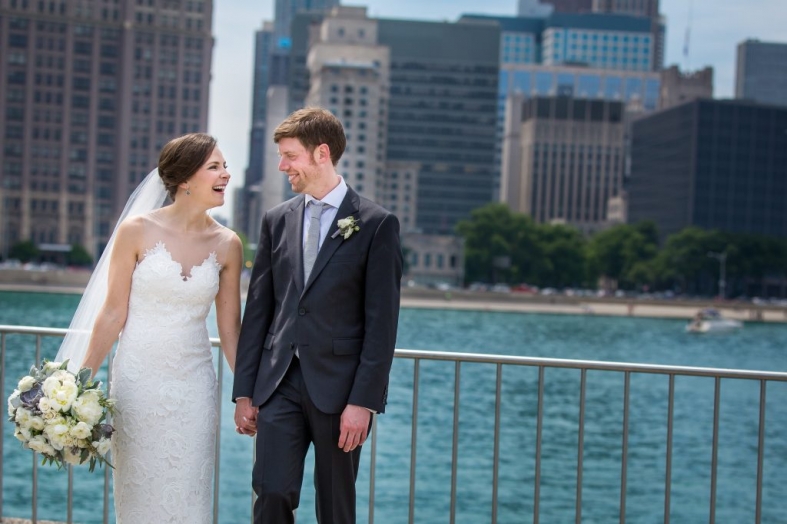 Check out this couple, how they met (sometimes friends DO know best!), their ceremony at Prairie Productions, and a peek at their Chicago wedding photography by Oriana.
——
"Hi Sonia, Hi Matt! As you plan your wedding, what is most important to you?"
Hi Oriana! Most important to us is to have fun and to celebrate each other and all our friends and family who will be sharing the day with us.  We want to marry each other and we want everyone to have a great time. We want our wedding photography to capture that feeling of love and celebration. 🙂
"Heck yes! How did you two meet and start dating?"
Our first date was on February 8, 2013. One of Sonia's best friends from college is married to one of Matt's best friends from high school. They had been telling us about each other for years and we finally went on a blind date. Turns out they were right 🙂
---
I love how Sonia and Matt met through a blind date set up by best friends, after years of hearing about each other!
And Sonia & Matt's wedding was definitely a joyful celebration!  The day began with getting ready at the Bridal Suite at Chicago Palmer House in Downtown Chicago.
The actual ceremony and reception followed at Prairie Productions in Chicago's west loop / Fulton Market neighborhood.  Prairie Productions is a fun venue because of its mix of indoor and outdoor space.  Sonia and Matt had a food truck in the outdoor patio, with additional seating indoors.
In between getting ready and the ceremony we took a little time to stop at a couple favorite locations (thanks to Chicago Trolley company for safely chauffering us!) for fabulous portraits!
Here's a look at the day!

Hello sugar, let's get married
Congratulations to Sonia + Matt, a beautiful couple and a beautiful celebration! Wishing you love, laughter, and joy!