Chicago summer wedding season has begun! Here's the first sneak peek from today's Chicago wedding in the west loop.  That love!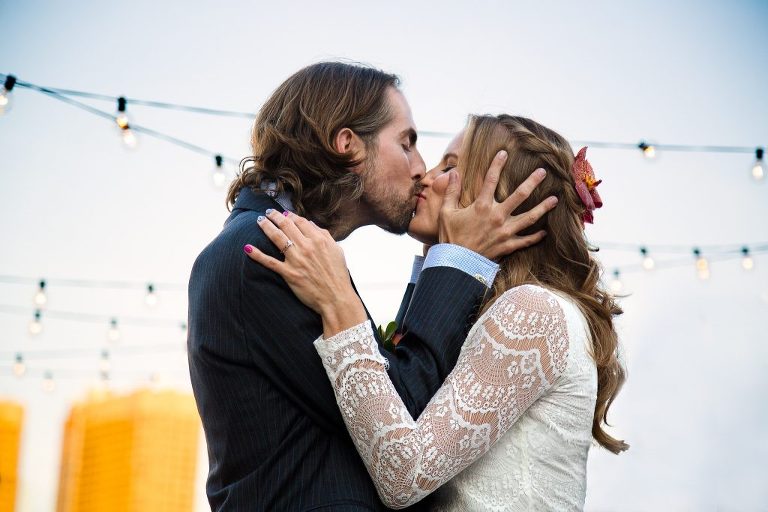 Congratulations to Alicia + Chris!!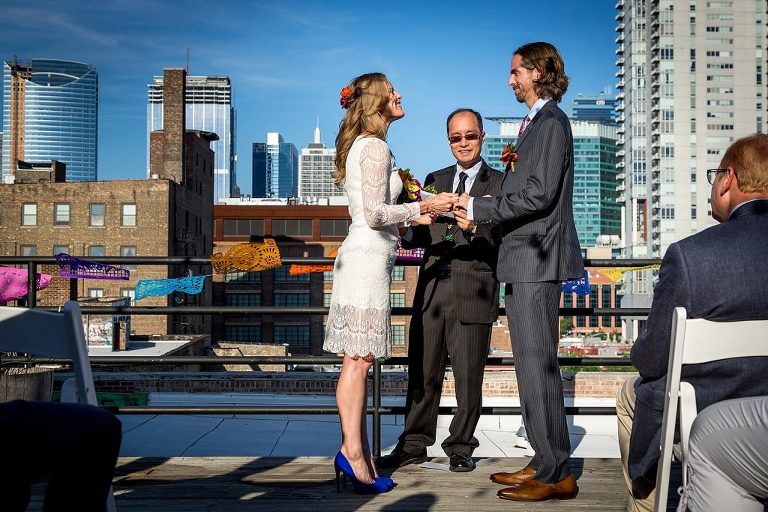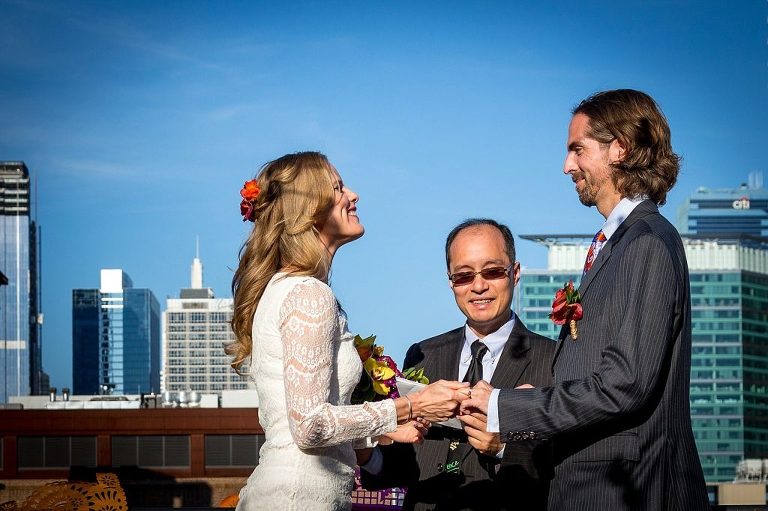 Alicia and Chris exchanged vows on a Chicago rooftop in an intimate, beautiful wedding ceremony today.  Chicago's gorgeous architecture reflected the blue skies.  Simple lights that Chris strung along the roof created the backdrop for several portraits, including the first image in this post.  What really stood out to me most of all was Alicia and Chris' connection.   So. Much. Love.
Wedding Photography by Oriana Fowler, Oriana Photography.