Melissa and Ben swiped right… and it worked!  Yes, Melissa and Ben first met via Tinder (in case you've been living off the grid, Tinder is a popular dating app). As Melissa told me over a cup of hot chocolate this past winter as we chatted about their engagement in Chicago, they are a Tinder success story!
Their first date was at a Bar and Grill restaurant. Melissa was nervous and fell off her chair.  Ben was smiley.  About a year later, they got engaged.  Fast forward, and I get to meet this awesome pair and become their wedding photographer! 🙂
We met indoors at the Blue Line Grill in the Wicker Park neighborhood where Melissa and Ben had one of their first dates. We took a few indoor photos and then headed outdoors.
During Melissa and Ben's engagement photo session the weather forecast had a chance of showers. I guess the weather was feeling feisty because it quickly changed and surprised us.  YES, a warm winter day and light sprinkle of rain very quickly turned into a complete snowstorm!
You guys, it seriously turned into a blizzard in the short time it took us to drive and park. It was intense!  It was a great city adventure!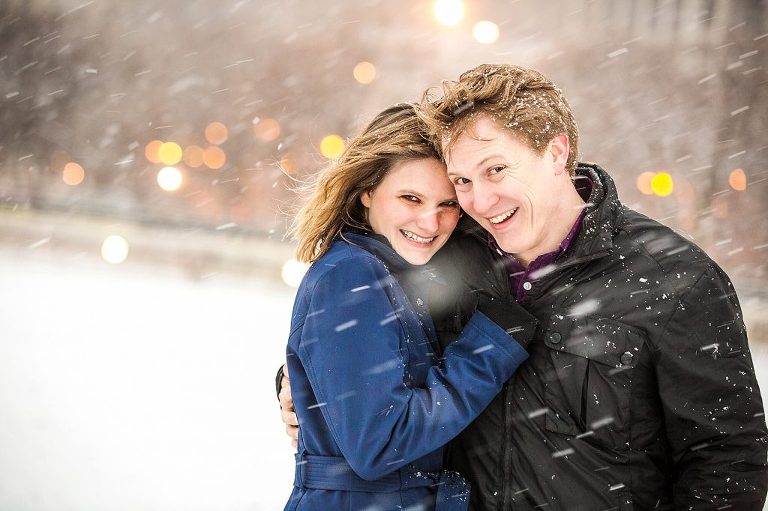 We met up again recently for a springtime engagement session.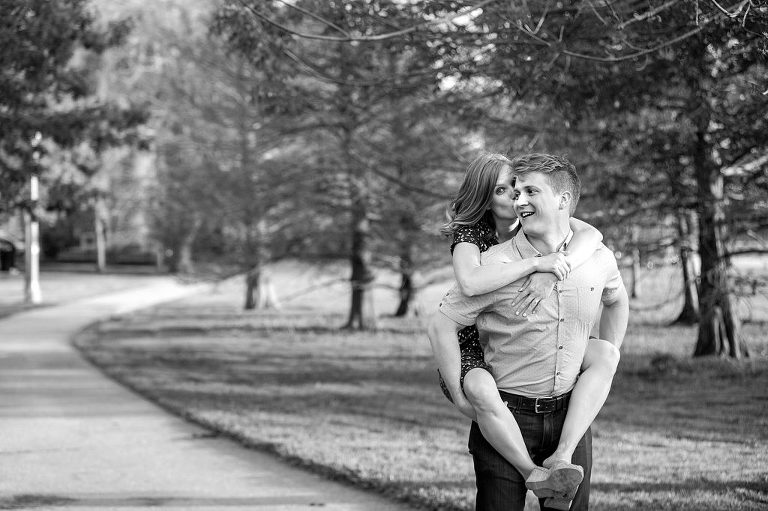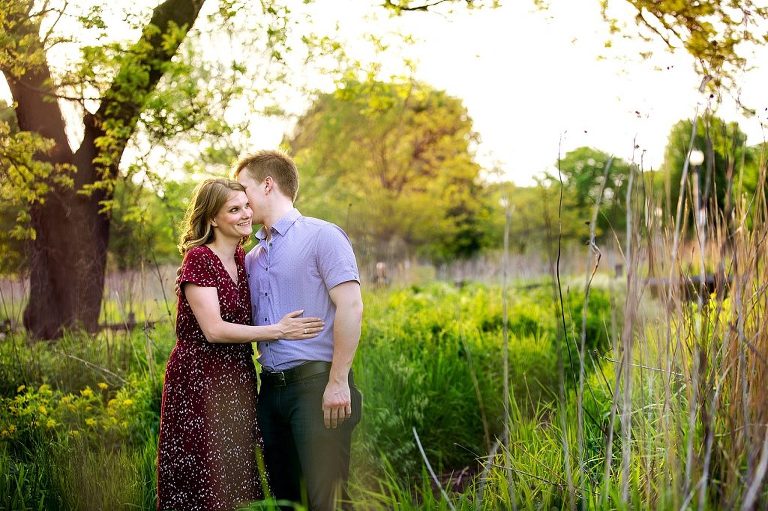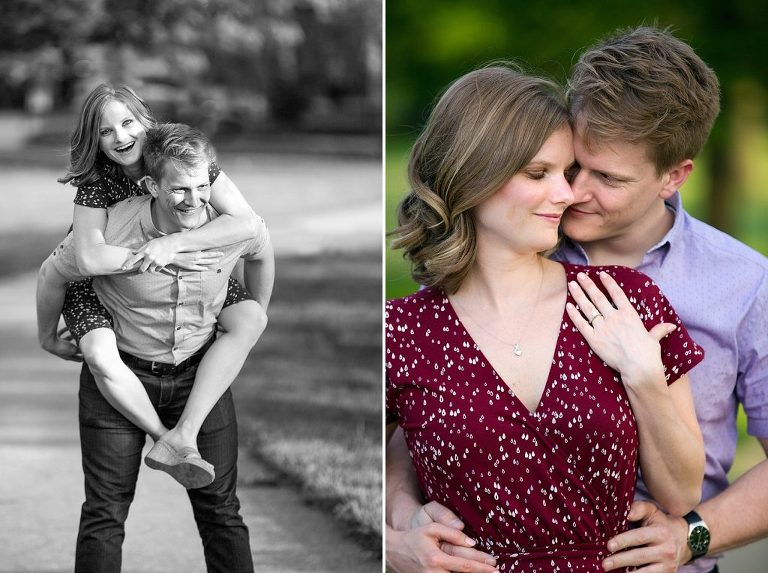 I loved spending time with Melissa and Ben, and getting to know them even better before their wedding later this summer!