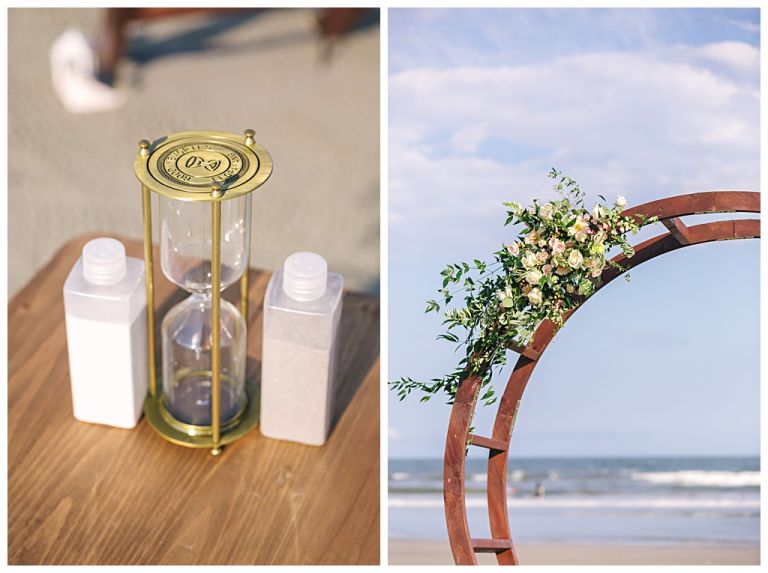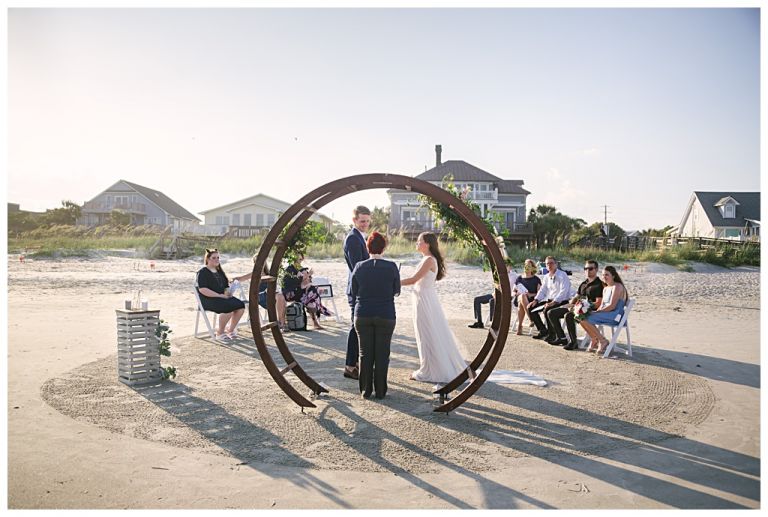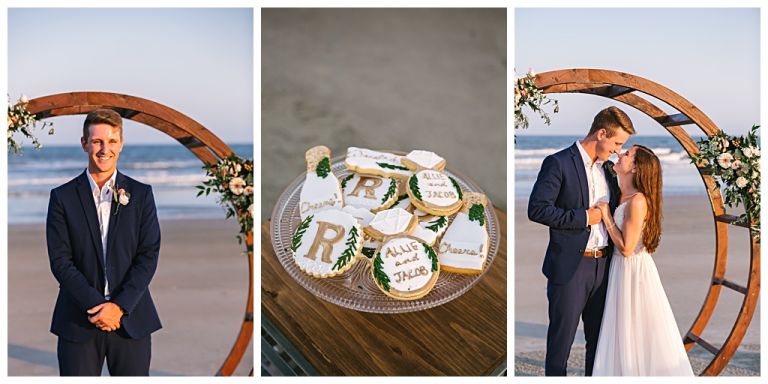 Allie & Jacob had a beautiful oceanfront Folly Beach wedding! I loved getting to know them remotely through attention to detail and hospitality leading up to their wedding day.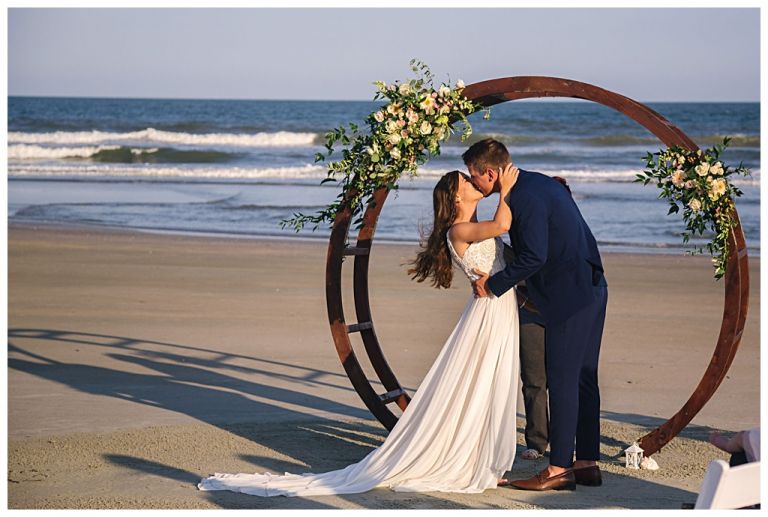 Allie & Jacob got engaged at a winery near St Louis, MO in November 2018. When they had to postpone their original big wedding in MO, they decided to be married with a gorgeous, intimate beach wedding in Charleston, South Carolina.
They knew they wanted to do something that would be fun, intimate, and different. They both love the beach – so that is how they started looking and picked Folly Beach for their destination wedding!
Allie & Jacob love to have fun — Jacob enjoys golfing, Allie enjoys spinning, and together they love going to wineries and having friends over for BBQ, cornhole, and games. Their intimate, destination Folly Beach wedding was full of ease & laughter. Congrats Allie and Jacob!!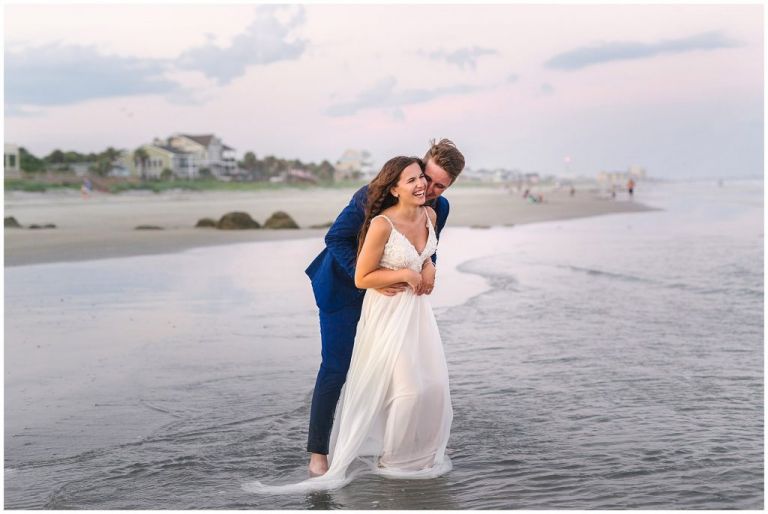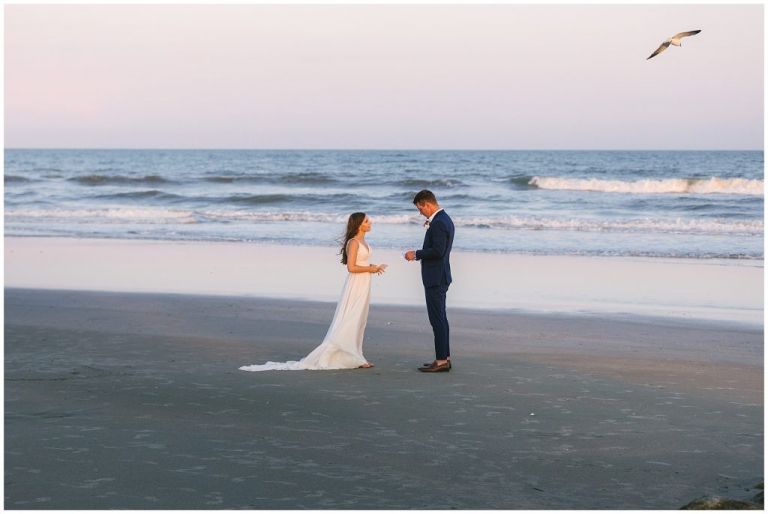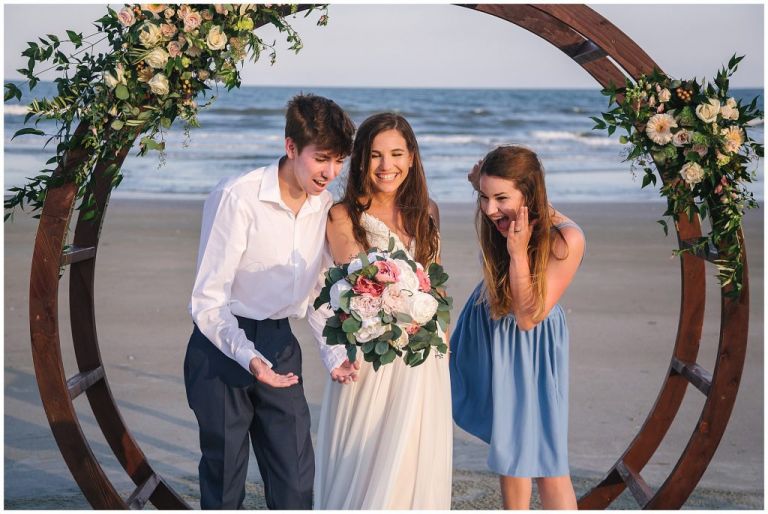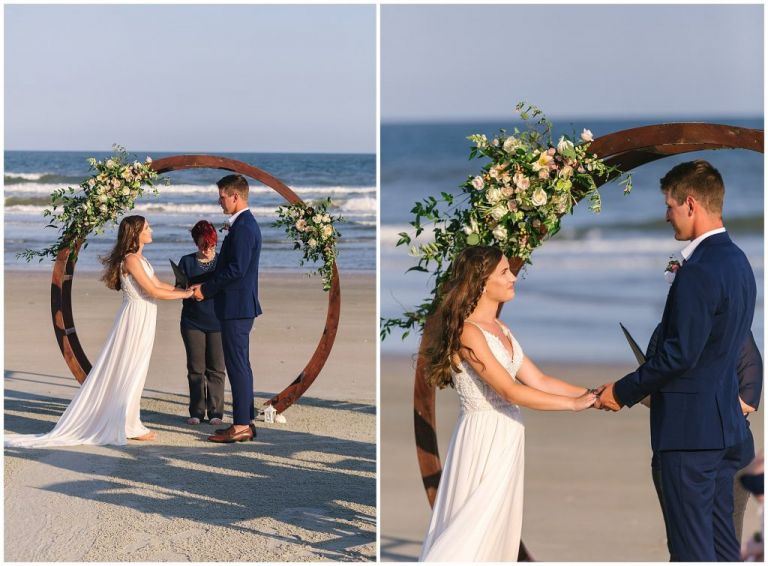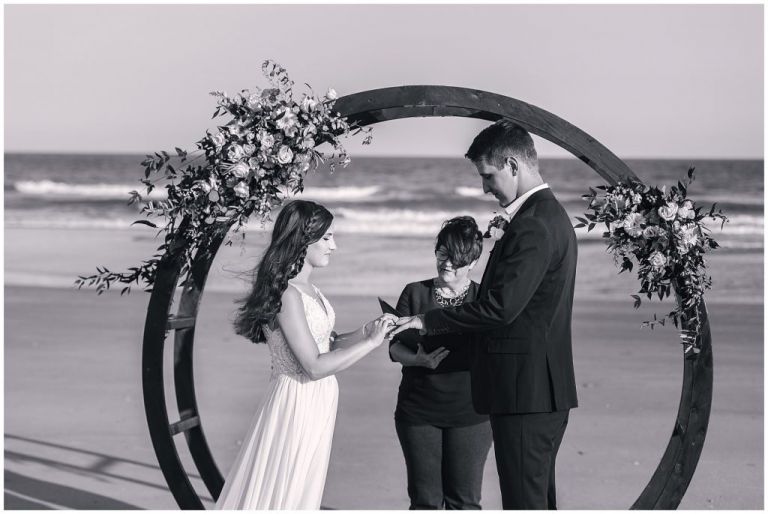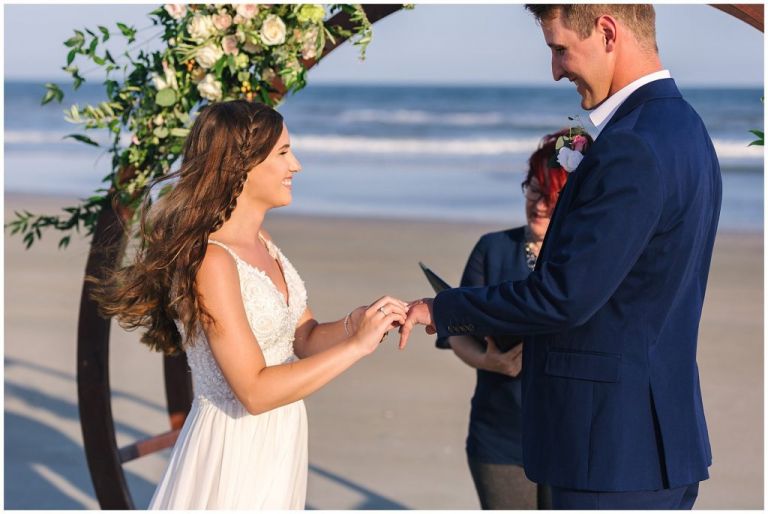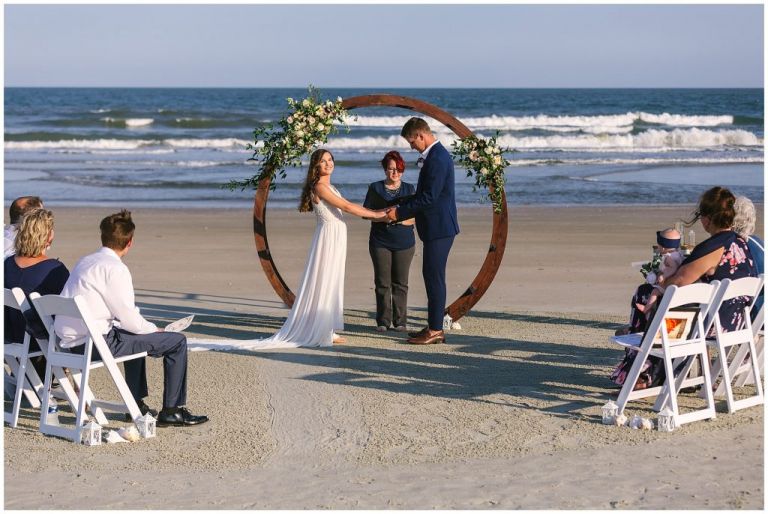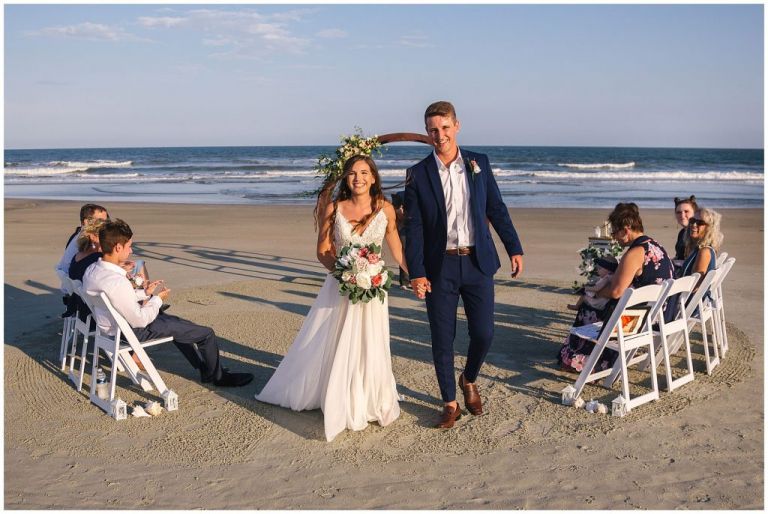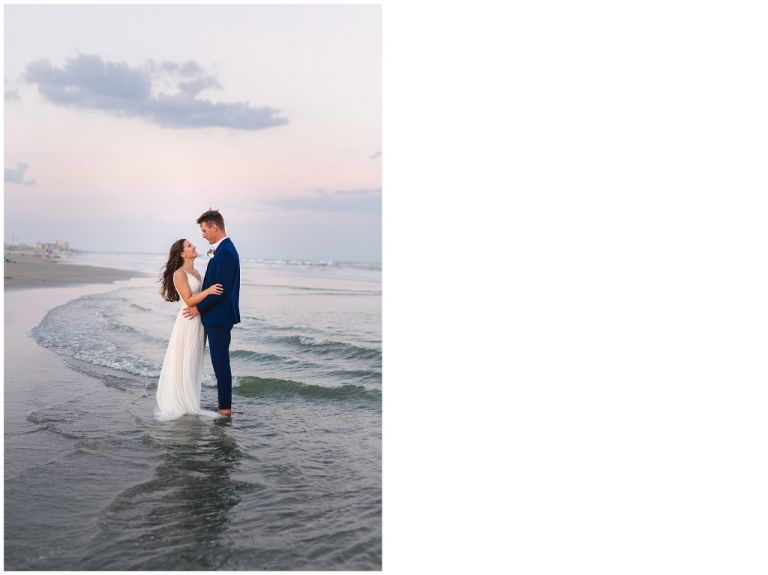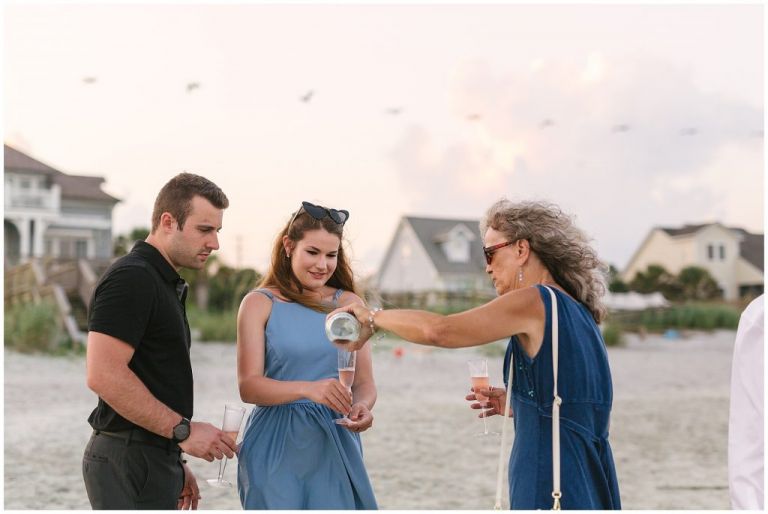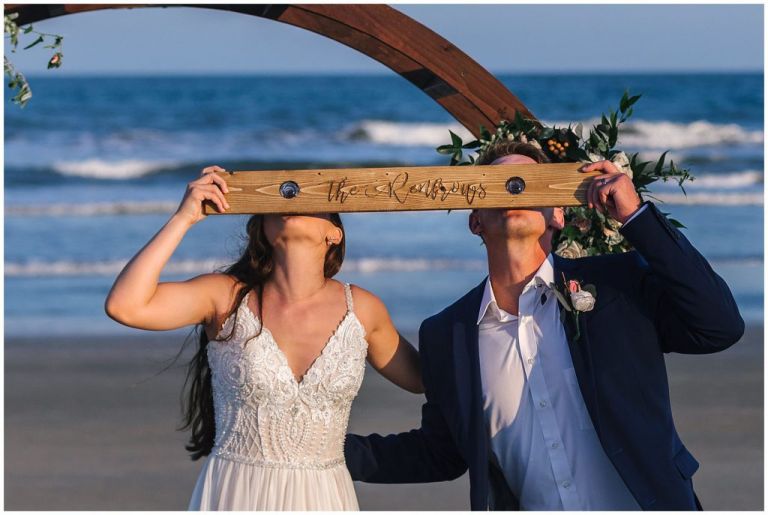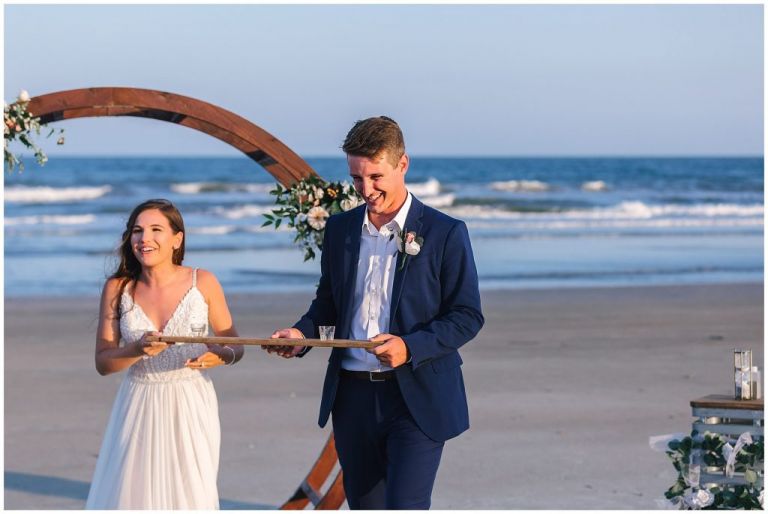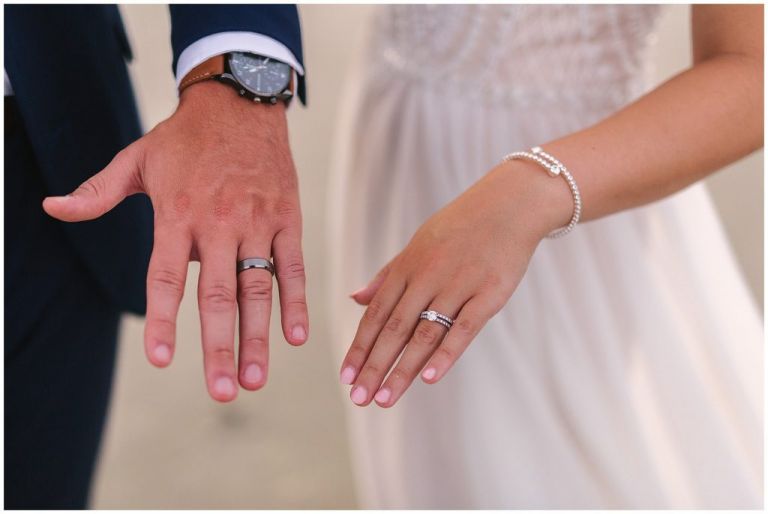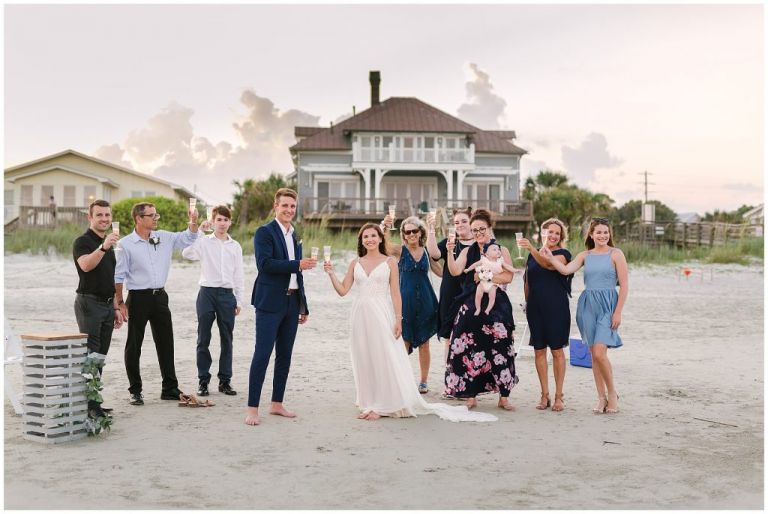 Allie & Jacob had a special request. After the ceremony, during their portraits, they wanted to exchange more personal vows. We stepped away from the arbor and closer to the water for their private vows. I love when couples really make the day their own, however that means to you! Allie & Jacob were able to enjoy their wedding ceremony on the beach just the way they envisioned – both with their closest family and privately.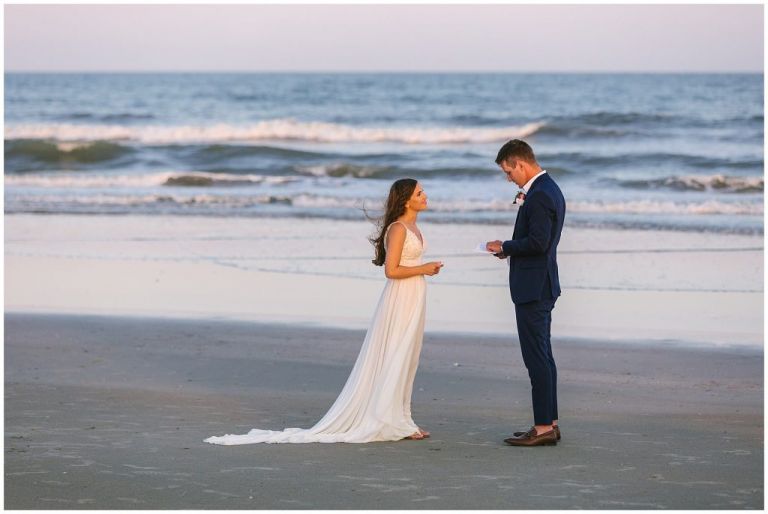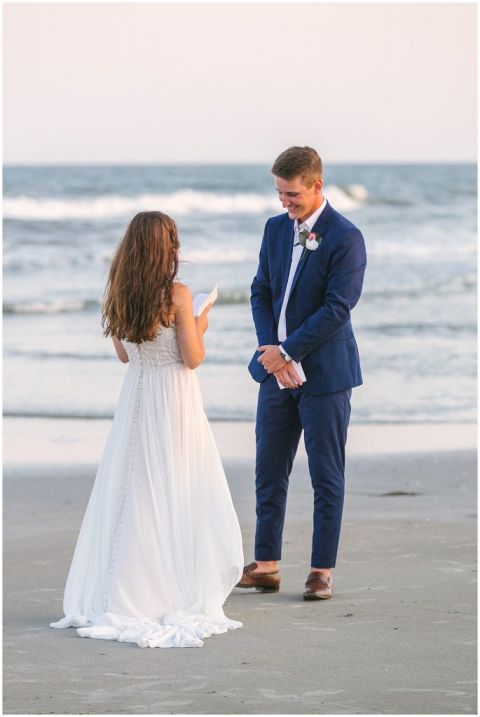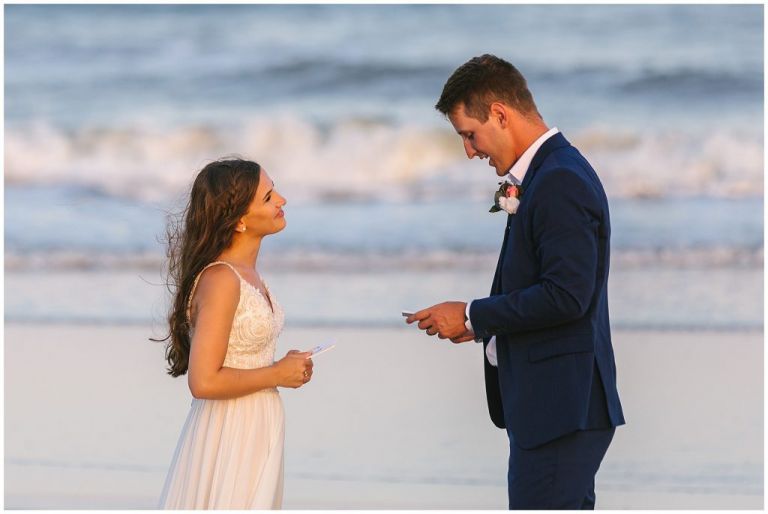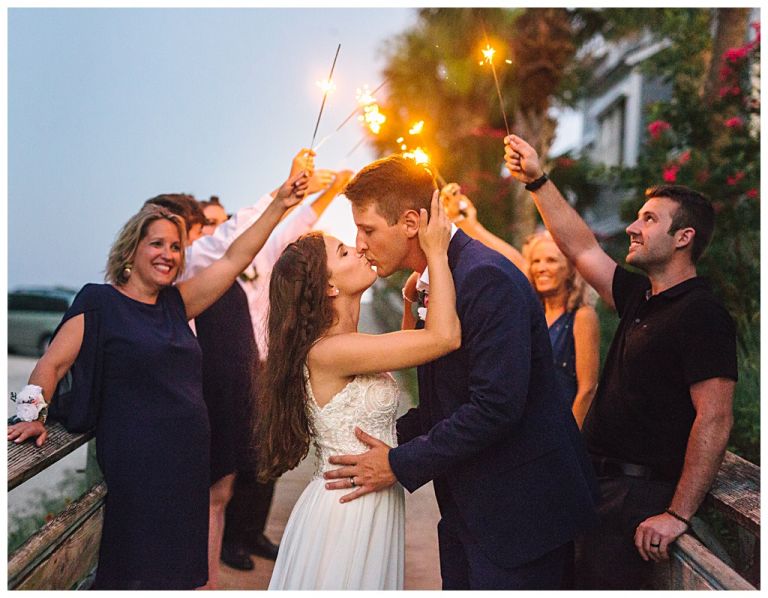 Photographer: Oriana Photography
Arbor & Planner: Events on the Edge
Wedding Location: Folly Beach, near Charleston South Carolina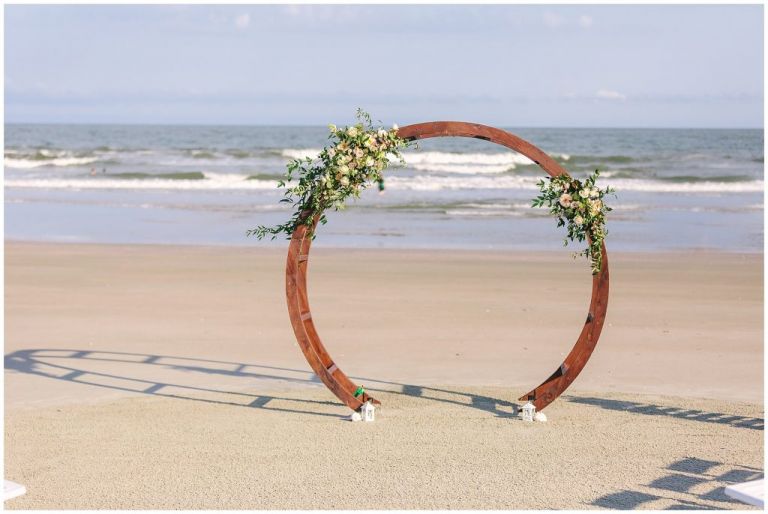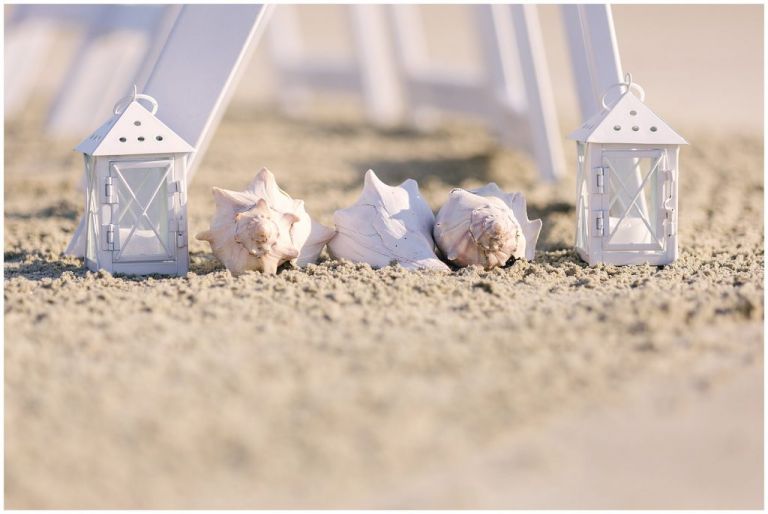 Are you looking for a photographer for your wedding in Folly Beach, Charleston, or coastal SC? I'd love to capture your celebration and memories with your loved ones. Send me a message here to talk more!