Ahhh pinch me! I am feeling very grateful and honored to win the WeddingWire Couples' Choice Award for 2021!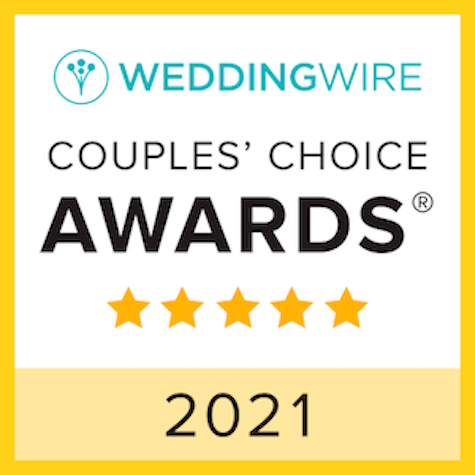 Oriana Photography is honored to be one of the top photographers in Charleston, South Carolina.
From WeddingWire: "Oriana Photography was announced as a winner of the 2021 WeddingWire Couples' Choice Awards. Oriana Photography represents superior quality, service, and professionalism across the board."
Wow! A huge THANK YOU to my amazing couples who helped to make this happen, and to WeddingWire for nominating and providing this award!
Personally, this 2021 award for Couples Choice in my home of Charleston SC is especially meaningful. My values include kindness, hospitality, easy living, adventure and more.  Delivering a high quality client experience and photography are top priorities for me as a wedding photographer.
Weddings are a unique type of event & portrait photography, combining ritual with spontaneity, a LOT of soft skills (such as working with family and other vendors), and a LOT of photography skill (no do-overs for a wedding day). It's not every photographer's cup of tea, but I absolutely love serving my couples and photographing these meaningful, memorable and fun days!
My experience and process behind-the-scenes helps to anticipate details, be extra organized, and show true hospitality so my couples can be fully present on their wedding day to enjoy, savor, and celebrate.
I am delighted to be recognized by WeddingWire as Couples Choice and a top wedding photographer in Charleston South Carolina. Thank you.
Cheers to the weddings and elopements coming up this year! I look forward to welcoming you to the area if you are coming in for a destination wedding!
Looking for a wedding photographer in the Charleston SC area or coastal South Carolina? To learn more, send a message here. I can't wait to learn more about you and your plans, and to share what you can expect for a thoughtful & stressless wedding photography experience!
Read
View reviews:
in