or, *How A Pre-Wedding Questionnaire Can Help Make Your Photography Experience Amazing*
If you've worked with me in the past, you know that I always send my wedding clients a few questions to consider and reply to me before the wedding.
This pretty little ditty is a couple easy pages that covers specific photo-ops you may want, family dynamics prep, to smaller things like whether you prefer coffee or chocolate, wine or whiskey.
This questionnaire is one of my tools to help deliver a wedding photography experience that is awesome, personal and easy for you.
As your photographer, this step helps make sure I've "dotted our i's and crossed our t's" of what I should know when planning for your wedding photos and am as prepared as can be – but what's in it for you? How can my questionnaire help make your photography experience one you'll remember forever?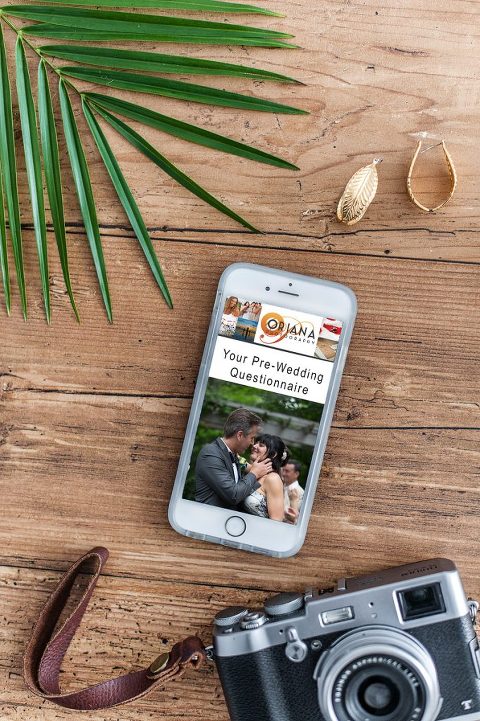 1. Make Sure You Get The Photos You Want
Firstly, this helps make sure you get the photos you want and helps you and me both know that we are on the same page.  At this point, you and I have already talked in person about style + location and the questionnaire is a follow-up.
But are there extended family, unexpected details, and anything else you might want to tell me about that are brought to mind?  Brides especially love that I list suggested family groupings, and make it easy to capture your formal shot list.  My job is capturing your wedding day while also using my experience to reduce some of that nuptial stress that happens to the best of us, and this helps! 
2. Mentally Walk Through Your Wedding Day
I reiterate some of the information we've already talked about – where you are getting ready, how many people are coming, family member names, and other details.  This allows you to review it all and let me know if there have been any updates.  It only takes you a few minutes and will end up being a breath of fresh air in your wedding planning.   On your wedding day I can blend right in and also field questions if needed.
While you're walking through your own perspective of the day, I am following along with you.  I have a clear overview of the day long before I even arrive at the scene. You can relax knowing that I am totally ready to get the best photos of your ceremony, celebration, and people who love you!
3. Get Creative With It
Okay, so you might think that asking whether you prefer chocolate over coffee or wine over whiskey is irrelevant to your wedding day – but there's a method to the madness! 😉 
I like throwing in a few light-hearted questions that tap into the bigger picture of you and your partner -which has also helped a lot of couples in the past get creative and add to their wedding experience!
One of my brides was writing that she and her fiance both grew up on a ranch and love horseback riding. This ended up sparking an idea in her to bring her favorite pair of cowboy boots to dance in! She also invited her bridesmaids to bring cowboy boots, which added some fun to the reception.
Getting your mind onto other subjects for a few questions can help unlock a more personal side of you and make the whole process that much more fun.
It also gives me a better idea of how I can customize any gifts or extras for you along the way. 😉
A Few Questions Can Make All The Difference!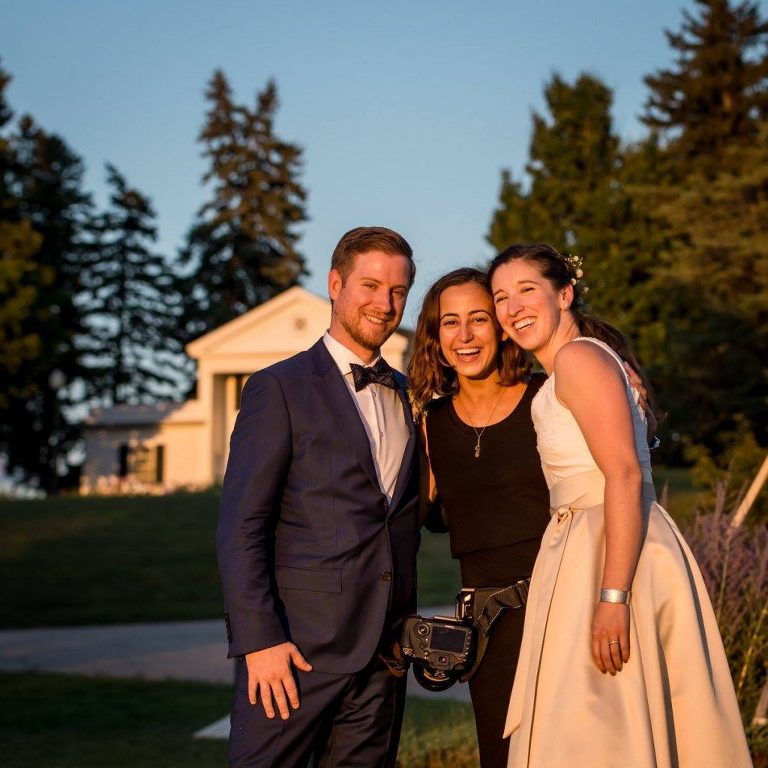 The wedding questionnaire might be practical and logical for me as a photographer but it was designed with you in mind as you plan this beautiful AMAZING event called a wedding.  
With a few thoughtful questions and follow-up, I am able to learn more about your priorities, provide guidance, and make sure we are on the same page. 
Which means we'll be able to have an amazing time working together – and you'll be able to rest easy knowing that your wedding photos will be absolutely just right for you!