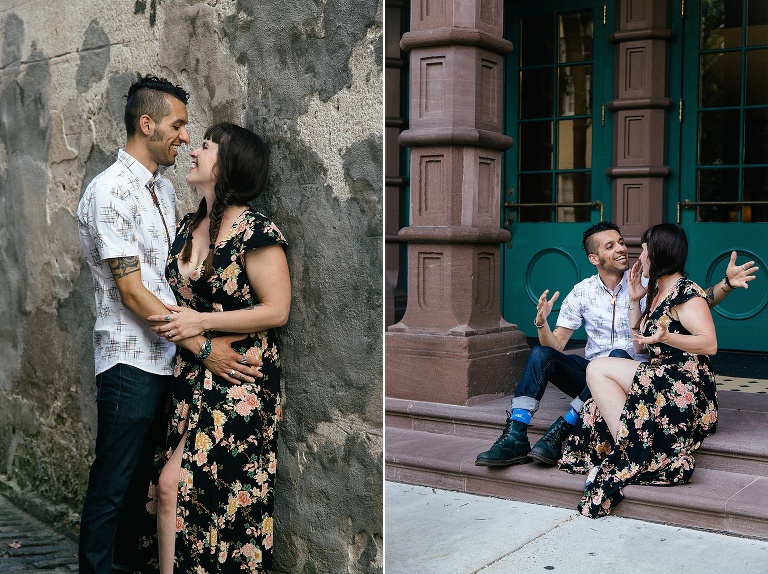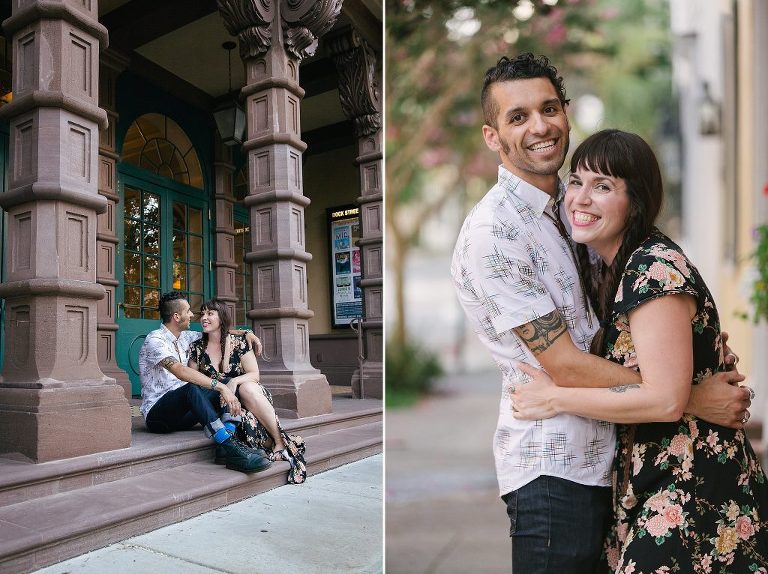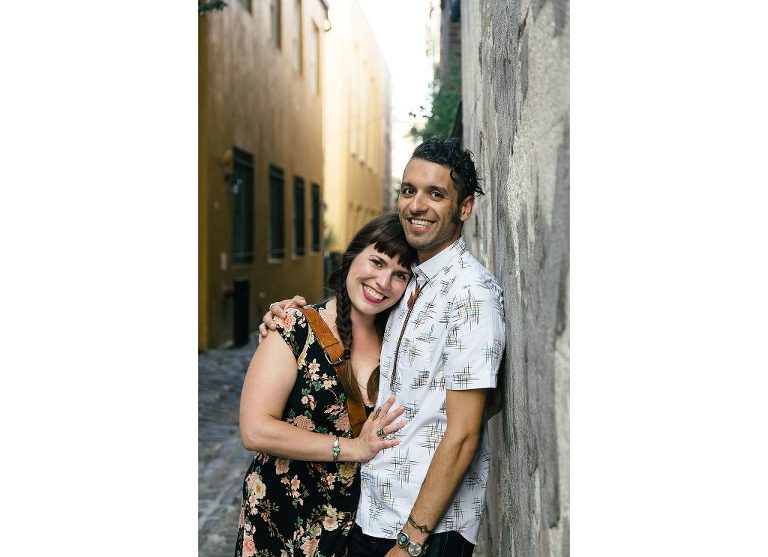 Erin and Adam are a creative couple who live in Chicago, Illinois and were visiting Charleston one weekend.
I've actually worked with Adam as a second photographer before, too!  They shared that they hadn't had photos done together in YEARS….  and we promptly got them on a calendar for a session during their visit to Charleston.  I was thrilled to be able to create these anniversary couple portraits for them in dreamy downtown Charleston.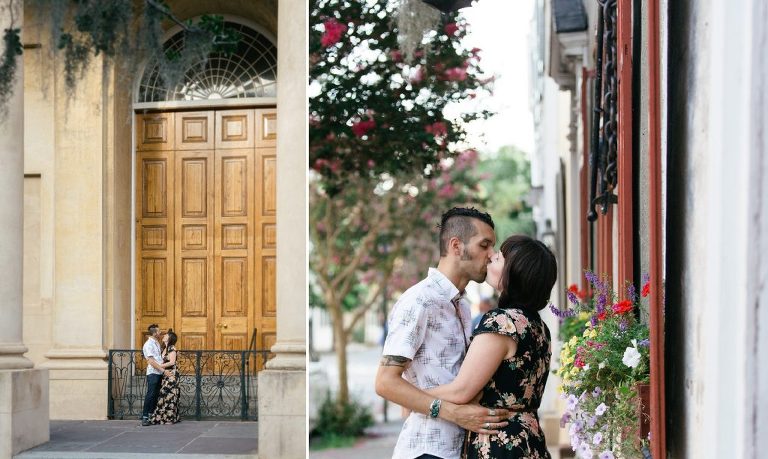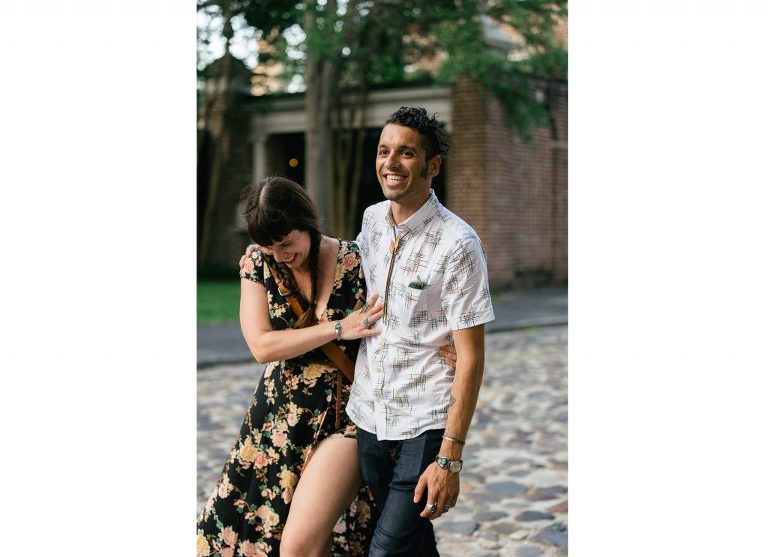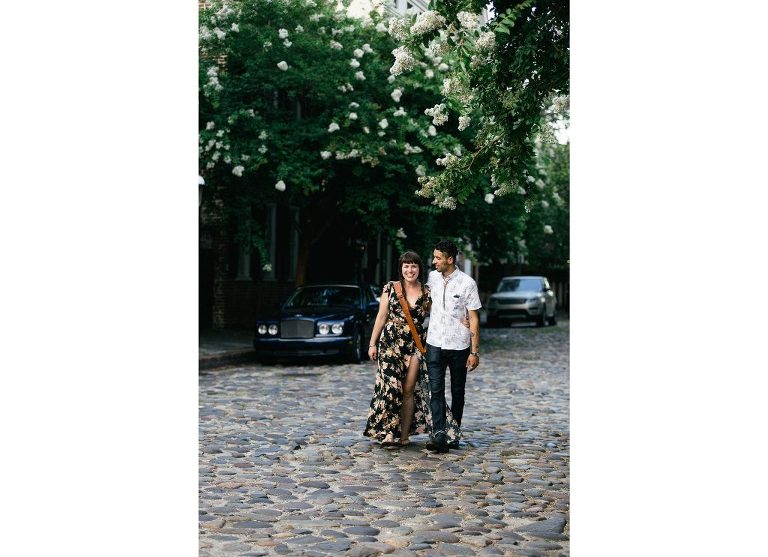 Window boxes, historic houses, cobblestone streets, oh my! What a DREAM location for having portraits made. Locations included Dock Street Theater, St. Philips Episcopal Church, and various stops and beautiful spots along cobblestone streets in the French Quarter.
Thank you Adam + Erin for sharing some of your time and choosing to make portraits with me in my new home of Charleston.  I loved capturing your fun and playful connection!